A Review of the Best Honest Skincare Products
Disclosure: This blog post may contain affiliate links. If you purchase from the links, I may receive a commission at no cost to you. For more information, please review the disclosures here.
Honest Beauty Products
I love Honest Beauty and Honest Products in general. Jessica Alba was on a mission to make clean beauty and clean products for moms and little ones…she sure did succeed. This post will be a review of my favorites from her collection. Clean beauty products are a big deal these days, and simply said means that they are made without ingredients that can potentially harm humans. No one has time for that Sh*t! If you have read my pregnancy-safe beauty products post you can see some of my favorite products that I use during my pregnancy! This list will generally focus on all Honest Beauty Products that I reviewed and LOVE!
Skincare Products
It is hard for me to find a perfect moisturizer that is easy on my skin and does not make me break out. Until I found the Daily Calm moisturizer I can use regularly and I do not get little white bumps (oil build up bumps) on my skin and I do not break out from it! I am able to use this daily as the name says, and it does not have a strong scent like some moisturizers. It is a great price! You can buy it directly from The Honest Company or from Amazon!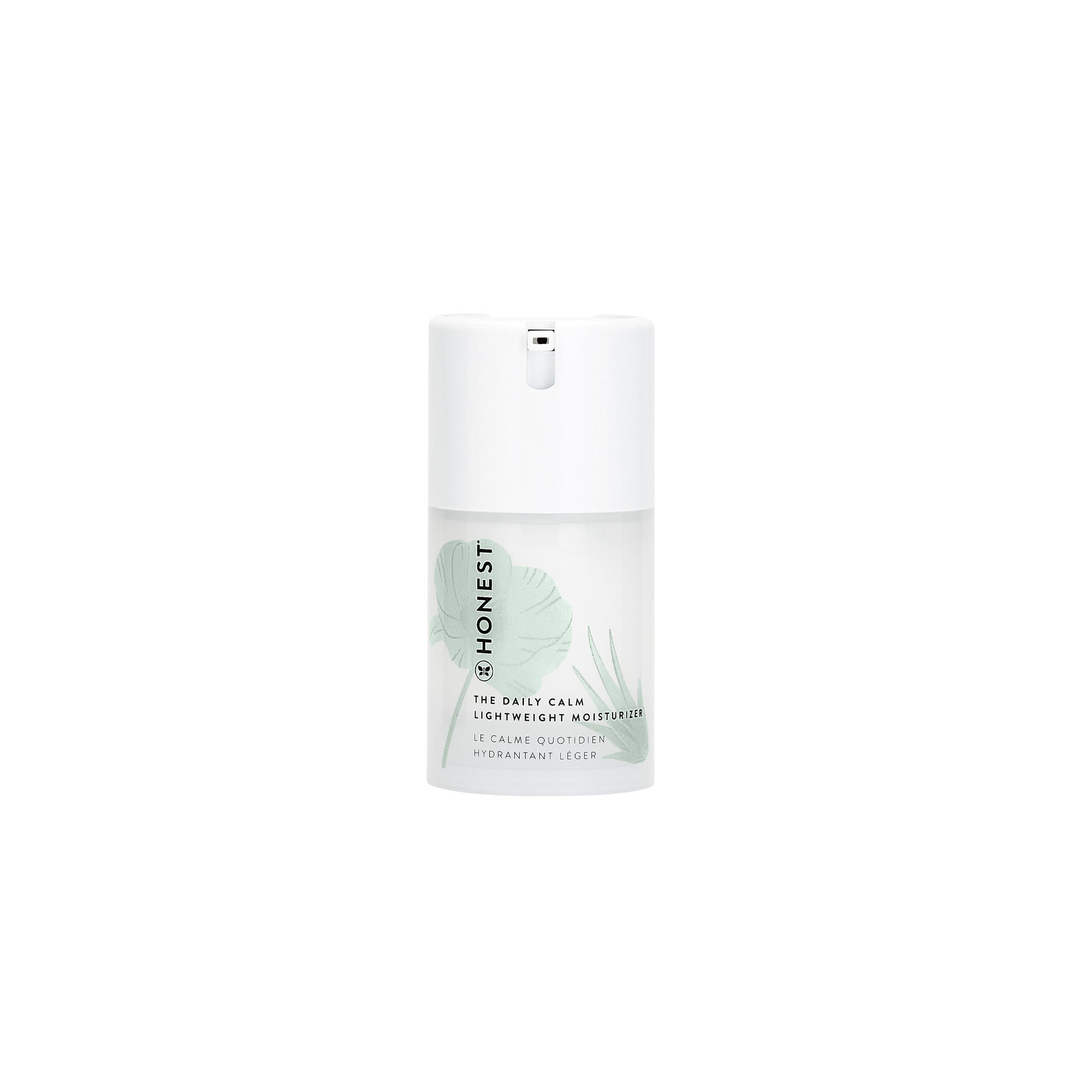 Whether you are looking for a gift for someone, or just a super cute gift set for yourself this is the perfect little set! It comes with a super cute head band to keep your hair out of your face, the prime and perfect mask, and reusable cotton pads. The cotton pads are great to take off your makeup or apply toner especially if you are into less waste! You can get this super cute gift kit at The Honest Company or you can get the Mask on Amazon.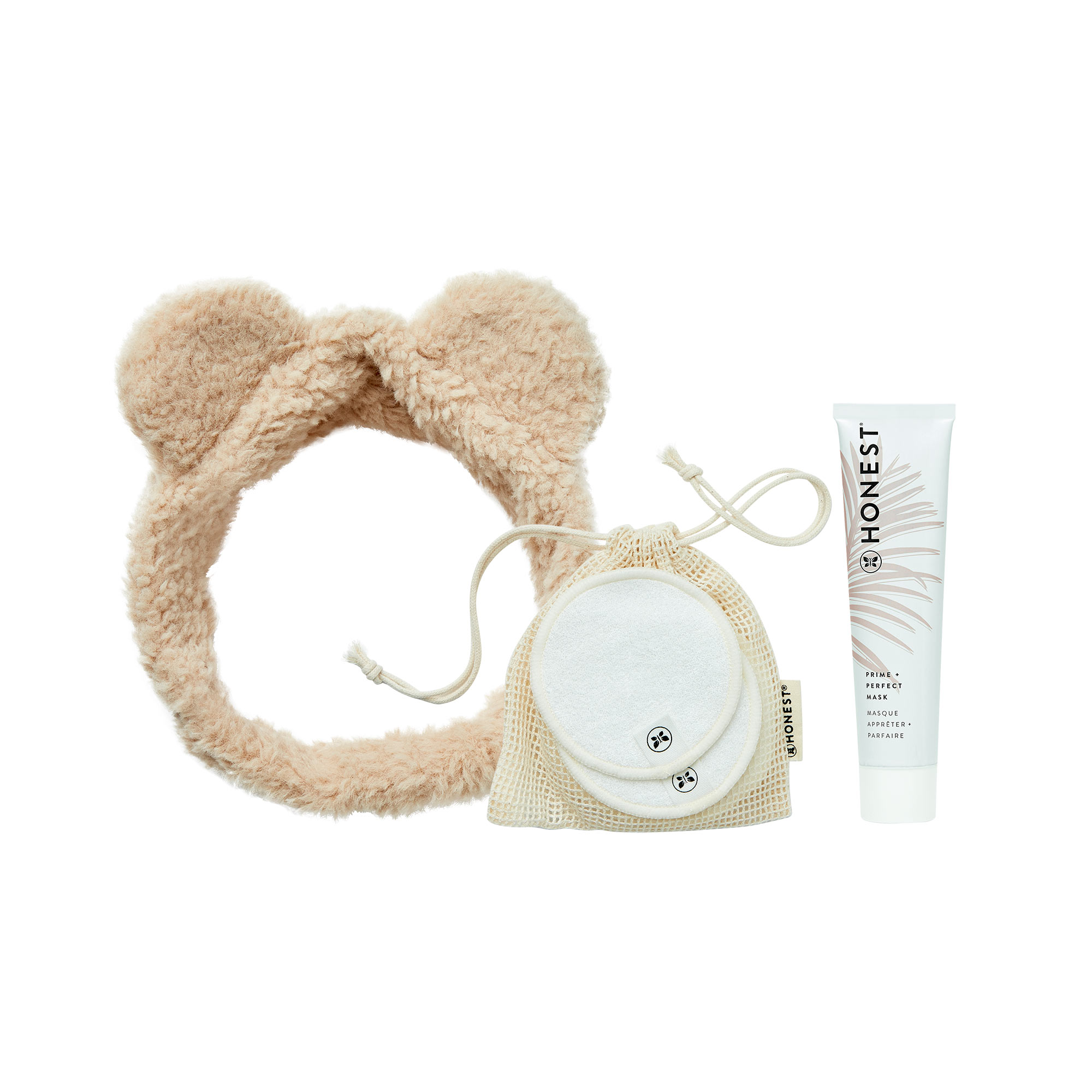 Having a great serum is the best part of a skincare routine, in my opinion. The Honest Company has many great serums that I obviously love. The first is this POREfect Serum that matches well with the light weight moisturizer! This serum is perfect for those who have sensitive skin, is smooth and calming, and it is made with Calming Phyto-Blend™ + Marine-Derived Amino Acid. Ultimately, working for all skin types! Whenever my skin needs some extra love, this is my go-to!
You can buy this the POREfect serum at The Honest Company or Amazon!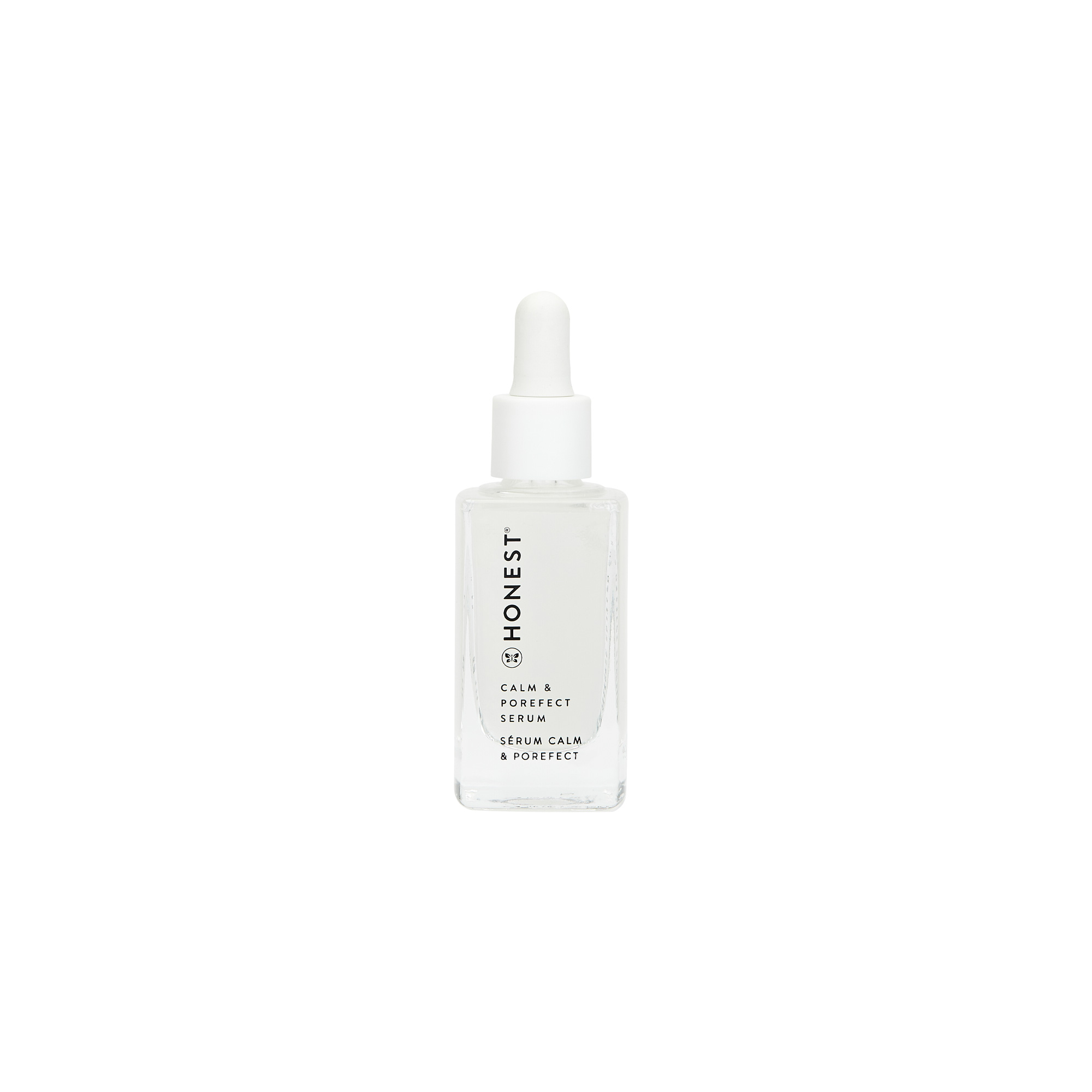 Who doesn't love a good kit? Surprisingly, this hydration kit is super cute because it comes with a tinted lip balm (you get to pick your own shade!), vitamin C Serum, HydroGel, Magic Beauty Balm, AND elevated hydration mist. First, it is such a great deal for all of these coming together. Second, if you need hydration in your life this is the kit for you. When I used the Vitamin C Serum and the HydroGel together, my face felt so refreshed and less tired, if that makes sense? The kit can be purchased at The Honest Company or individually on Amazon! Above all, this is a perfect kit to start with if you want to try a few things from this brand!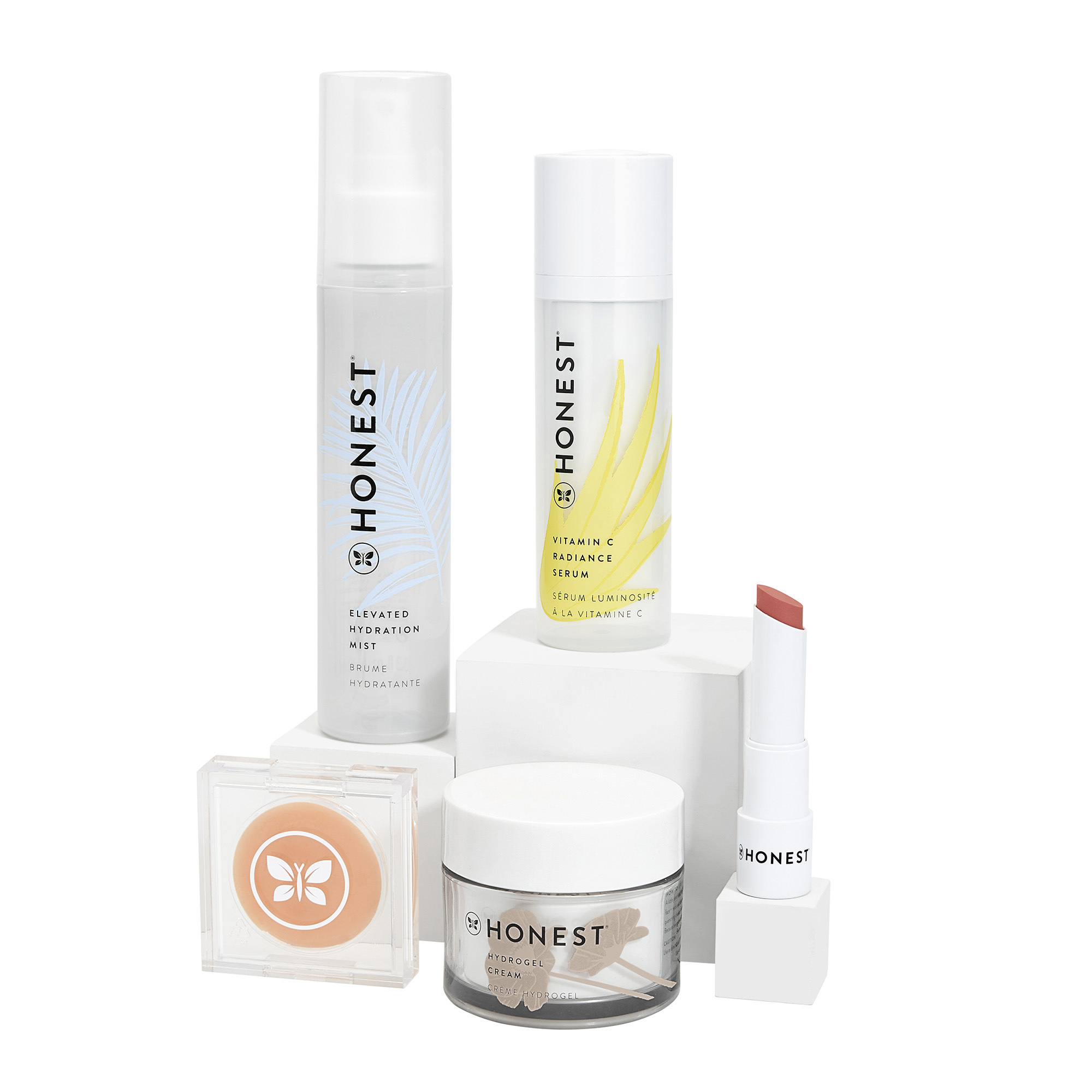 Another Hydration loving product! Hydration is the theme of this brand review, I guess. Use this eye cream day or night, but I would suggest not to use a moisturizer directly over it. The cream is very hydrating and the moisturizers typically are too (even if you are not using The Honest Company). This will make you have small oil bumps creep up under your eyes. However, this eye cream is hypoallergenic and can be used on sensitive skin!
The deep hydration eye cream can be purchased at The Honest Company or on Amazon!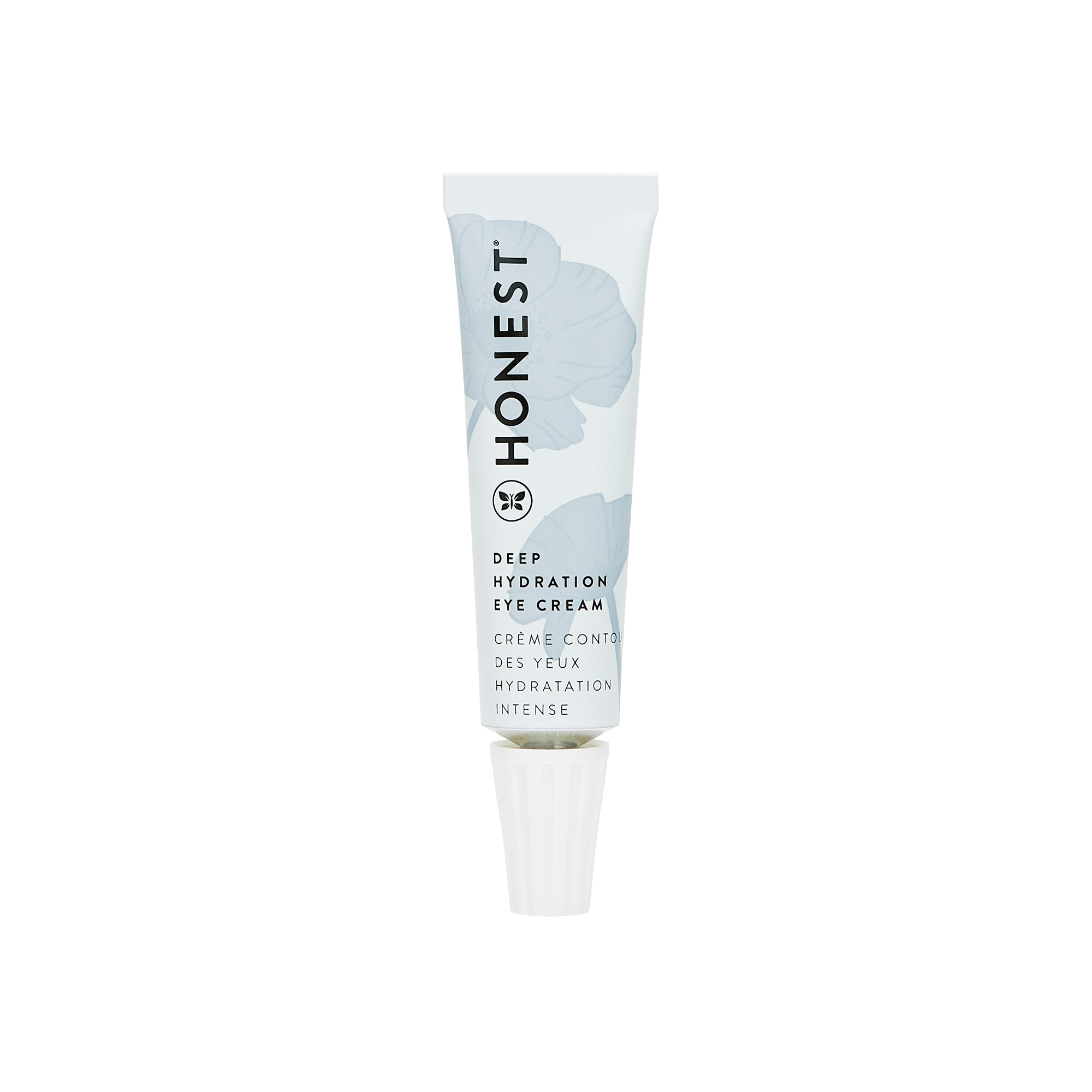 The Honest Company Products
The Honest Company has a TON of products I love, however, that would be a very lengthy and LONG post. I can keep making smaller pots, next up my favorite makeup from The Honest Company! I will keep trying products and keep y'all in the loop with what makes my favorites list! Like I said before, I love this company and I love their products. My final review, you cannot go wrong with any product from Jessica Alba's portfolio of greatness. Lastly, you can find a full product line on Amazon here! Also check out the deals they have on The Honest Company's Website here: